It seems like every time we turn around, a new documentary is being made about the epic rise and fall of the Murdaugh family. Investigation Discovery has done a piece on it, and HBO Max has also done a limited series on the South Carolina law family. Now, with the actual trial of Alex Murdaugh just concluded, Netflix has grabbed its piece of the scandalous tale of massive fraud, abuse of power, and ultimately a double murder. Of all the iterations that have come down the pike over the last year, this one is by far the best. Nothing has changed since everything went to hell in a handbasket for the family that has been synonymous with wealth and power in the Low Country area of the state for over four generations, but by waiting a little longer to tell its story, Netflix has been able to gather almost all the tangential players involved in the sordid tale and tell a more informed and comprehensive account of all the terrible things that the Alex Murdaugh and his family have been involved with in Murdaugh Murders: A Southern Scandal.
The Murdaughs Were the Law and Sometimes, Above It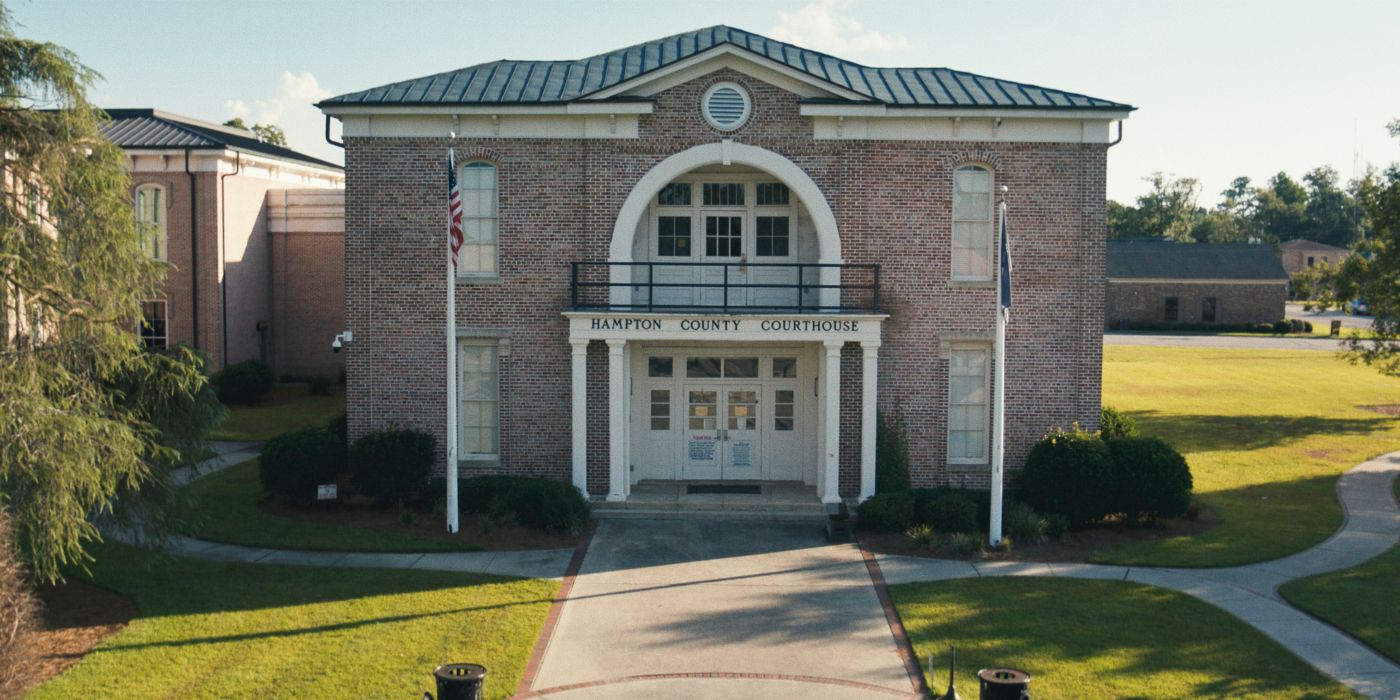 Since the establishment of their law firm in 1910 (by the patriarch Randolph Murdaugh), the Murdaugh family has essentially been the law in Hampton County, South Carolina. From a network of solicitors, to lawyers, to law enforcement officers and parole officers, if you had any type of law and order issue, there was a good chance the Murdaugh family was somehow involved. A wise man once said, "With great power comes great responsibility." When you have such overwhelming authority, there are bound to be cases where that power is abused or used in a way that would be considered immoral or wrong. By the time Alex rolled around, his family was so deeply ensconced and interwoven within the judicial system, it had become a house of cards ready to come tumbling down. And it all started to rear its ugly head with Alex's alcoholic teenage son, Paul. And in this Netflix version of how the wheels came shooting off, the documentary filmmakers Jenner Furst and Jennifer Willoughby Nason do a terrific job of illustrating just how troubled the Murdaughs were. Particularly Alex and his youngest son, Paul
RELATED: The True Story Behind Netflix's 'Murdaugh Murders: A Southern Scandal'
The Boat Wreck on Beaufort River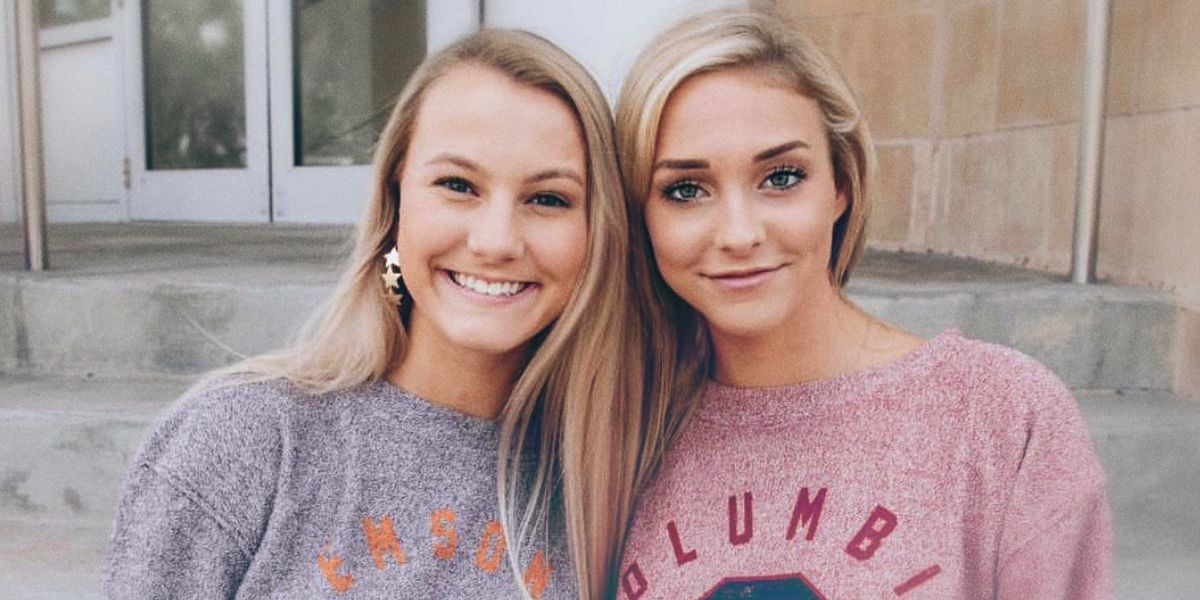 In the first episode of the Netflix documentary feature, we go back to February 2019, when Paul Murdaugh was gathering his inner circle of friends to go out for an oyster roast party. There were about five teenagers that took to drinking early that fateful day to the point of excess. And it was Paul, who had a reputation for being an alcohol abuser and an angry drunk that gathered his crew onto his boat later that night. It would become a life and death decision as candid interviews with Paul's best friend, Anthony Cook, and his girlfriend Morgan Doughty recalled a belligerent Paul driving his boat recklessly under the influence as night fell on the South Carolina Low Country and the Beaufort River. Alcohol purchased illegally was flowing on a cold night as the cooler on the boat was full of beer and liquor.
Paul, as those closest to him detail, had become very inebriated and confrontational as per usual when he was severely intoxicated. Close to 2 in the morning, after refusing to give up control of the boat, he plowed into a bridge, and his friend, 19-year-old Mallory Beach, went overboard and was found dead over a week later The interview with her father is incredibly difficult to watch. Everyone was in a state of shock, but the first thing Paul wanted to do was call his powerful father and grandfather to handle the situation at the hospital. It was something too big to keep a handle on and was the first thread that would unravel the powerful law family that was royalty in the state. And Netflix has in-depth interviews with all the people involved in the incident and their families talking about how the Murdaughs had every lawman in town in their back pocket from the get-go.
The Suspicious Death of Stephen Smith in 2015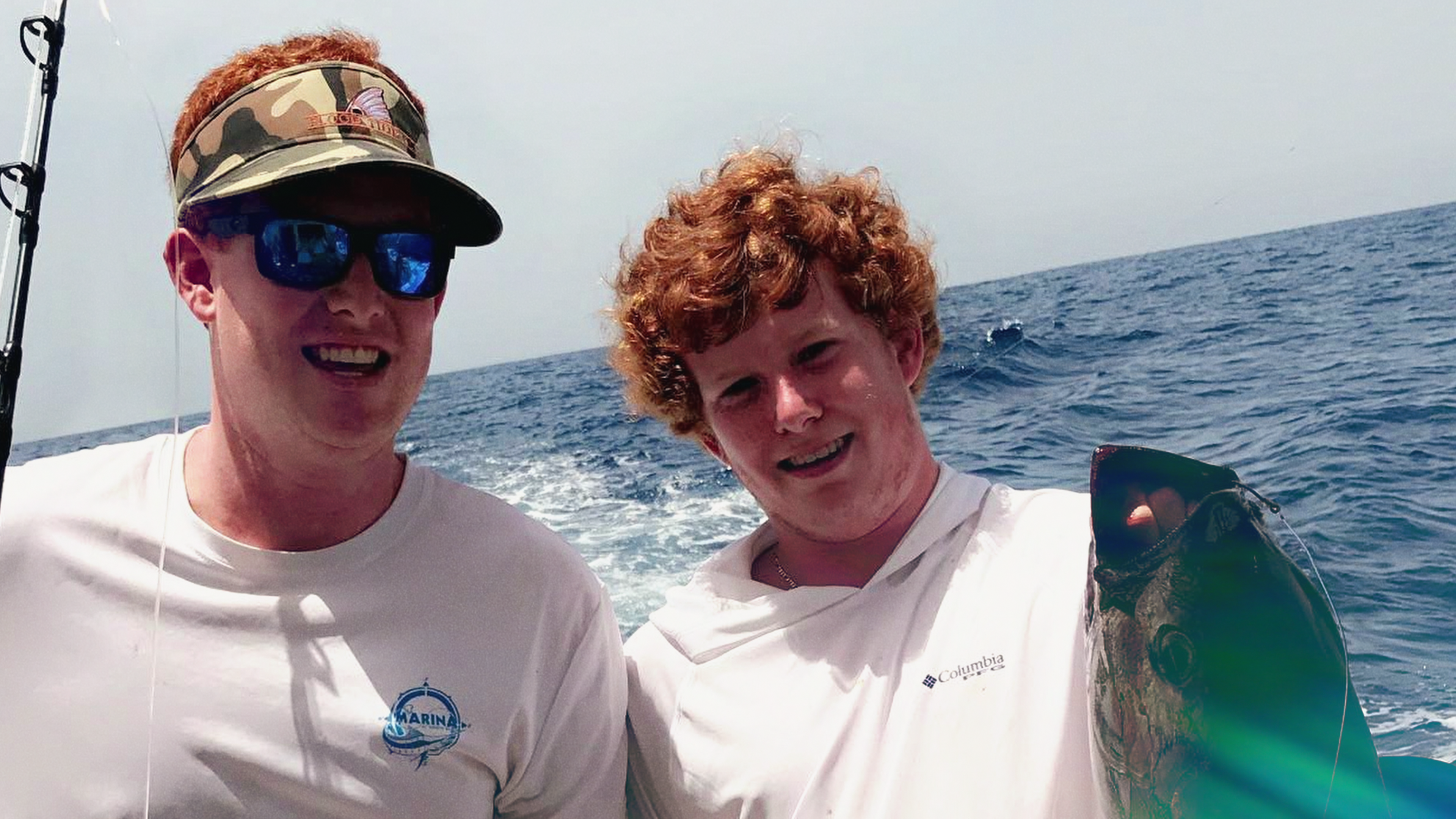 On July 2015, Stephen Smith was found in the middle of a rural highway in Hampton County, dead. The documentary goes into never before heard or seen detail about the myriad of questions that immediately arose about the nature of the death. It had been called an accident, but everything about the body and how it was found screamed that it was anything but an accident. Rumors began to circulate that the young man found on the road under suspicious circumstances was possibly involved in a homosexual relationship with Alex's other son, Buster, who was a few years older than Paul. The series does a deep dive into how when it was believed to be an accidental hit-and-run, the community rallied around the grieving family of the young man, but when the name "Buster Murdaugh" entered the discussion, suddenly everything became much more secretive. Information about Stephen Smith and the nature of his relationship with a member of the Murdaugh family and ultimately his untimely demise became very hard to come by. Some could easily suggest that certain channels of law enforcement and the judicial system had suddenly grown silent about the whole situation. It is heavily implied through rigorous interviews with key players and observers that Alex intervened once again to cover it up.
Fraud on a Massive Scale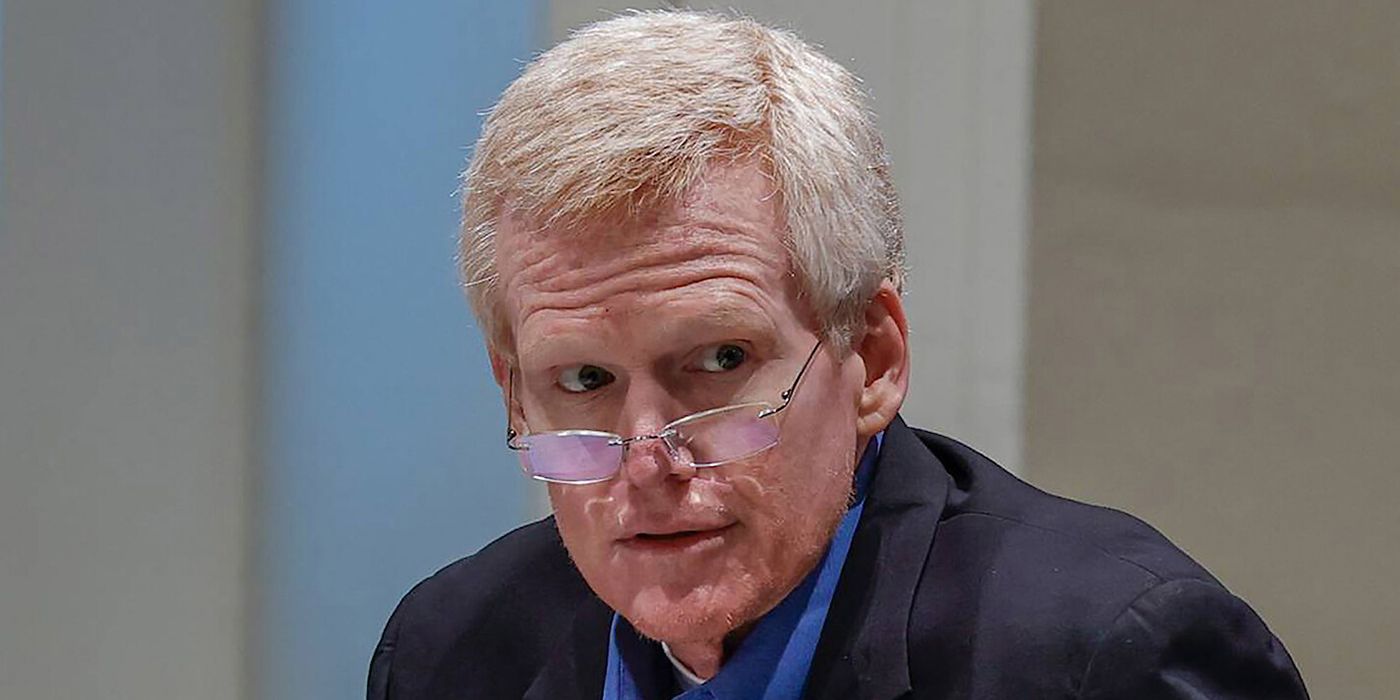 When he wasn't busy trying to cover up a potential murder charge levied against his sons, Alex was busy committing almost every type of insurance and wire fraud imaginable while also feeding a heavy, 20-year opiate addiction. It was uncovered in 2020 that Alex had stolen insurance funds meant for beneficiaries and funneled them into his own account. When all is said and done, it is estimated that Murdaugh illegally transferred and misappropriated settlements of more than $8.5 million, from people he was hired to represent — almost $300,000 of which was from his own brother. Another $5 million was meant for the sons of the Murdaugh's longtime housekeeper, Gloria Satterfield, who also died under suspicious circumstances in 2018 at one of the Murdaughs' residences. Prosecutors allege that Alex made out 437 checks to bogus people and shell companies in order to avoid reporting income to the government. A lot of the money he stole was used to fund his Oxycontin addiction and for gambling in Las Vegas. Murdaugh would later be disbarred by the South Carolina Legal Council, and every step of the way, the Netflix docuseries is uncovering new facts and opinions from well-informed sources.
The Murders of Maggie and Paul Murdaugh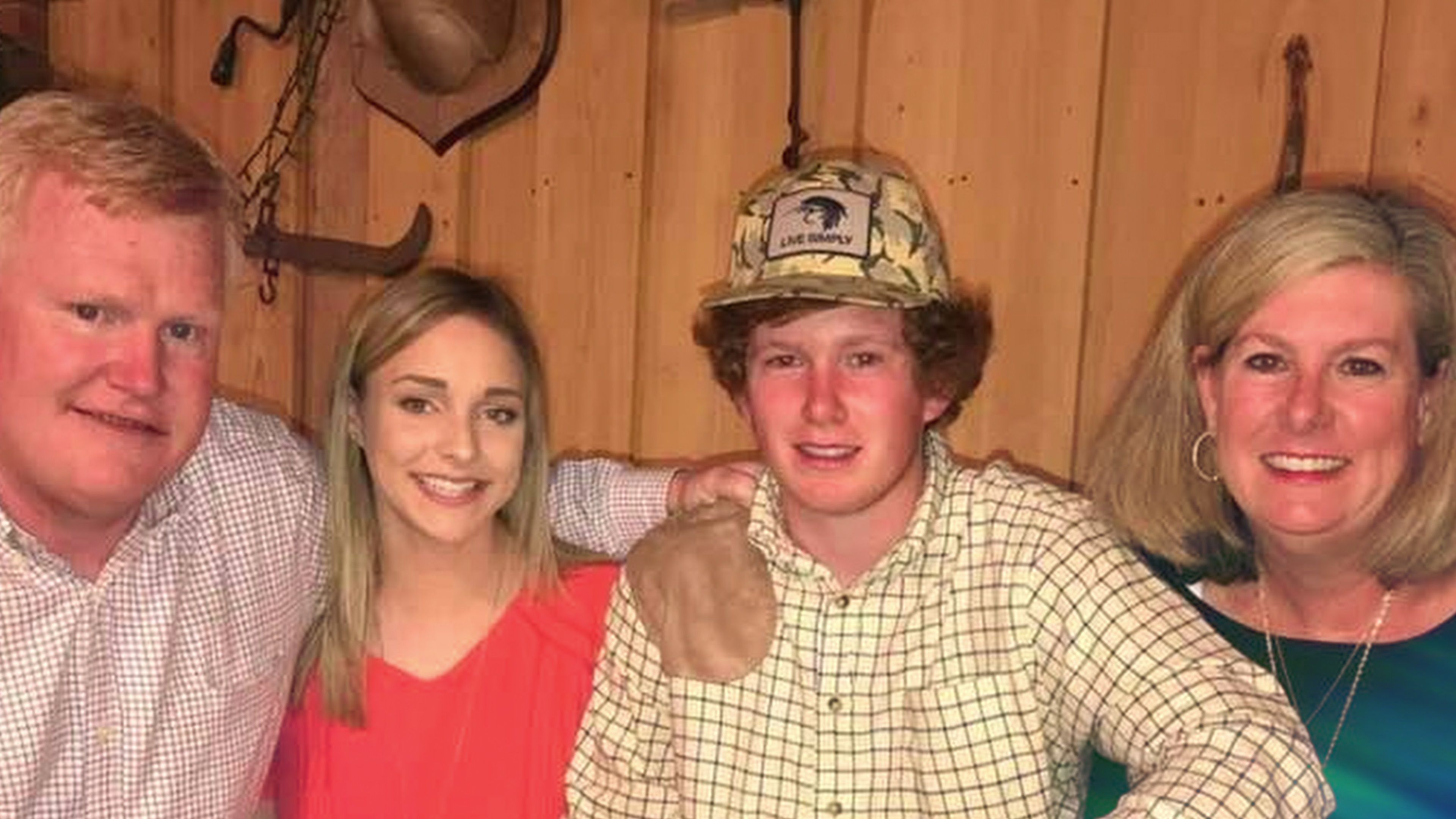 In June 2021, police arrived on the scene of the Murdaughs' Moselle farmhouse and hunting property to find the bodies of Alex's wife, Maggie, and his son, Paul. Both were dead from gunshot wounds, but what made this double homicide unusual is that they each appeared to have been shot with different guns. And these are the murders that Alex Murdaugh is ultimately charged with. The series goes in-depth with lawyers involved in the case as they discuss all the things that came together to place the disgraced former lawyer at the scene at the time of the murders. The most recent jailhouse phone calls made by Murdaugh about his situation and trial are also revealed in unearthed footage. They reveal conversations that had never been fleshed out as thoroughly in the previous documentary feature iterations of the scandal that led to the downfall of the red-headed, blue-blooded silver spoon that managed to take over 100 years of legal prominence and power and flush it all down the toilet in less than a decade. In the final line of the documentary, Murdaugh is overheard on a jailhouse call asking, "Is Netflix making a movie out of this?" A terrific bit of irony to close out the three-episode series. He has pled not guilty, and at the time of writing this article, the 54-year-old disgraced former lawyer has just been found guilty of the murders of his wife and son.