Ireland is enjoying a record number of nominations for the nation at the 2023 Oscars, with a total of 14 nods in multiple categories. However, 2023 is not the only year Irish movies received nominations and created history with their productions.
RELATED: 'Belfast' to 'In The Name of The Father': 8 Must-See Irish Movies
Irish films have long been renowned for their sense of nationalism and community through the lens of many seasoned filmmakers such as Jim Sheridan, Martin McDonagh, and Kenneth Braghan. Besides this year's potential candidate for Best Picture, The Banshees of Inisherin, there are many more movies from Ireland that deservingly received Academy Award nominations before that.
1

'The Banshees of Inisherin' (2022)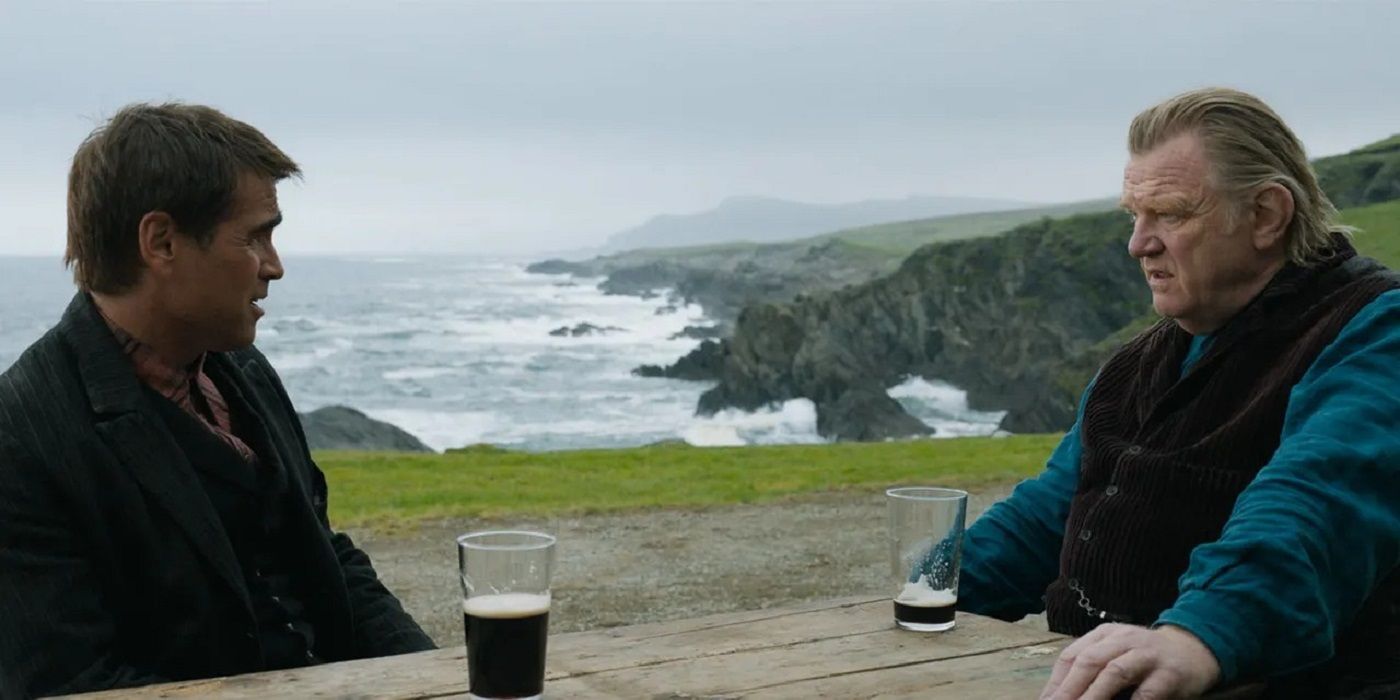 The Banshees of Inisherin centers on two longtime friends, Colm Doherty (Brendan Gleeson) and Pádraic Súilleabháin (Colin Farrell), who reach a breaking point when Colm abruptly leaves their friendship since he deems Pádraic is too dull for him, with disturbing results for both of them.
The Banshees Of Inisherin is a gloomy, melancholy, and occasionally hilarious story with a somber undercurrent that offers viewers a variety of depths to analyze. The movie received a total of nine Academy Award nominations, including nods for Best Picture and Best Performance by an Actor in a Leading Role, as well as two nominations for Best Supporting Actors for Gleeson and Eternals' Barry Keoghan.
2

'In the Name of the Father' (1993)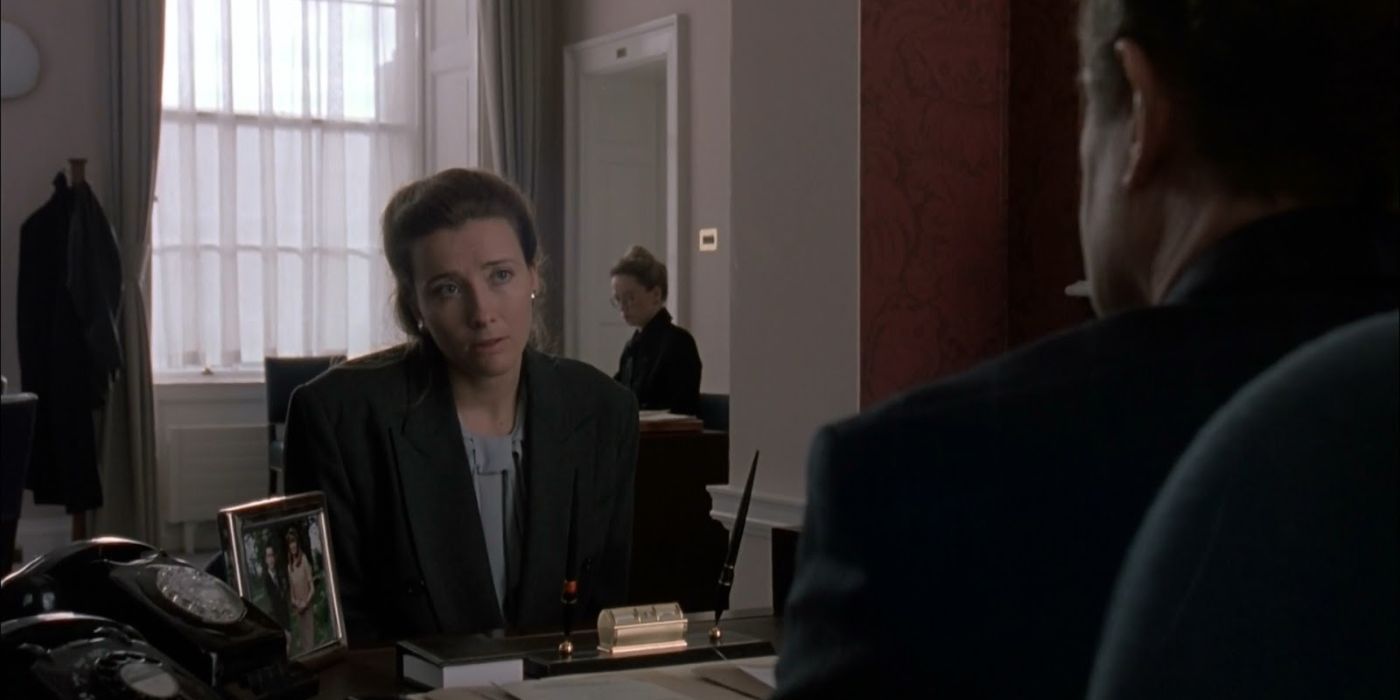 In the Name of the Father, based on the true story of the Guildford Four, follows four people who were wrongfully convicted of the 1974 Guildford pub bombings that murdered four British soldiers who were off-duty and a civilian. Gerry Conlon's 1990 memoir Proved Innocent: The Story of Gerry Conlon of the Guildford Four served as the inspiration for the screenplay.
Although contentious, the film on the injustice the Guildford Four experienced is moving and exceptionally well performed. Consequently, the movie got a total of seven Oscar nominations, including one for Best Picture and one for Best Director for the incredible Jim Sheridan.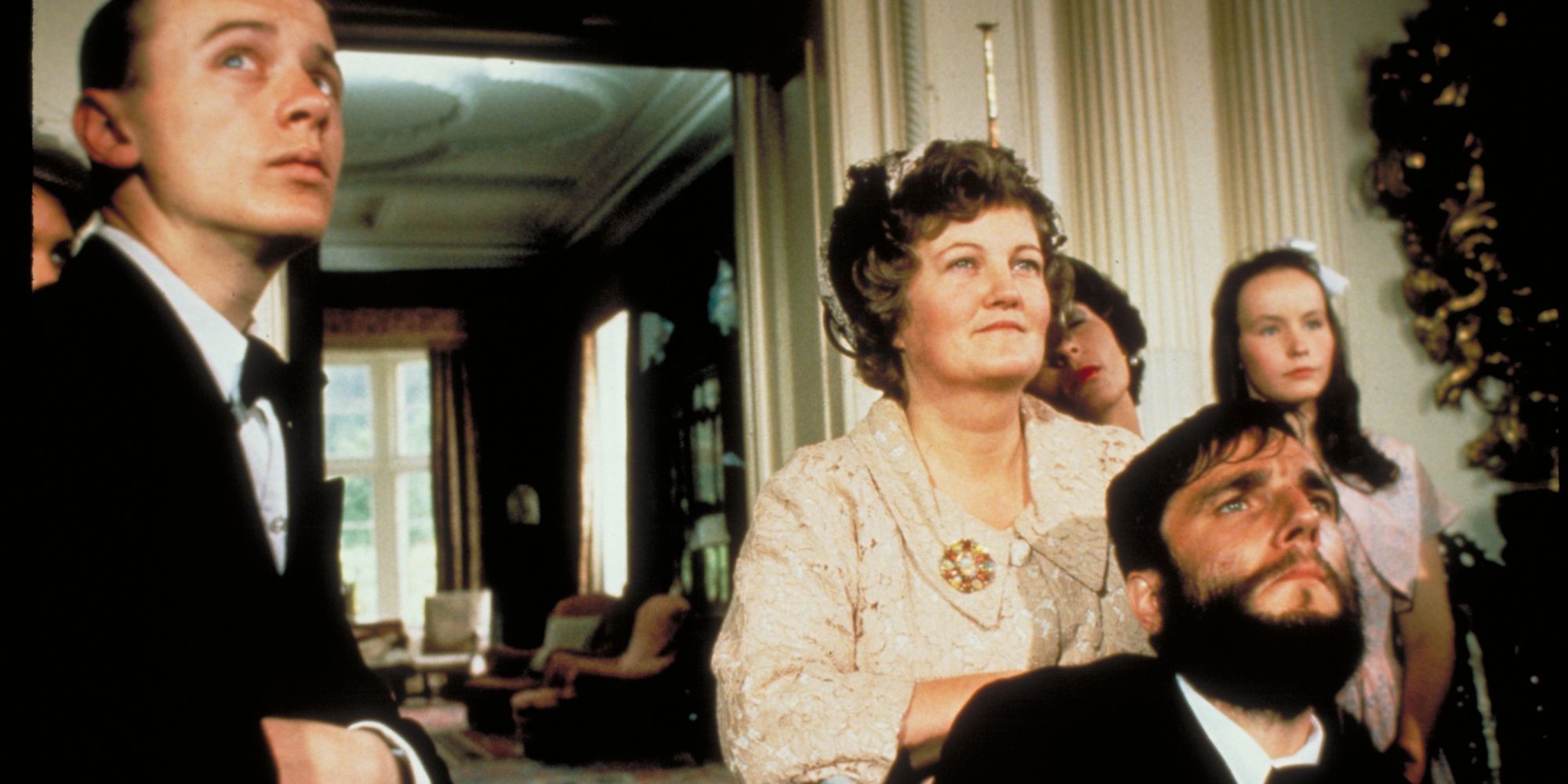 Based on Christy Brown's 1954 memoir of the same name, My Left Foot follows Christy Brown (played by Daniel Day-Lewis), an Irish man born with cerebral palsy who could only move his left foot. Brown was raised in a working-class home and went on to become a writer and artist.
Day-Lewis performs in an astonishingly brilliant manner, earning him an Oscar for Best Actor in the Leading Role. Along with Day-Lewis, director Jim Sheridan also received nominations for Best Director and Best Picture for the film. My Left Foot is regarded as one of the best depictions of the lives of the disabled in cinema, touching many lives.
RELATED: 30 Method Acting Moments That Went Too Far
4

'Brooklyn' (2015)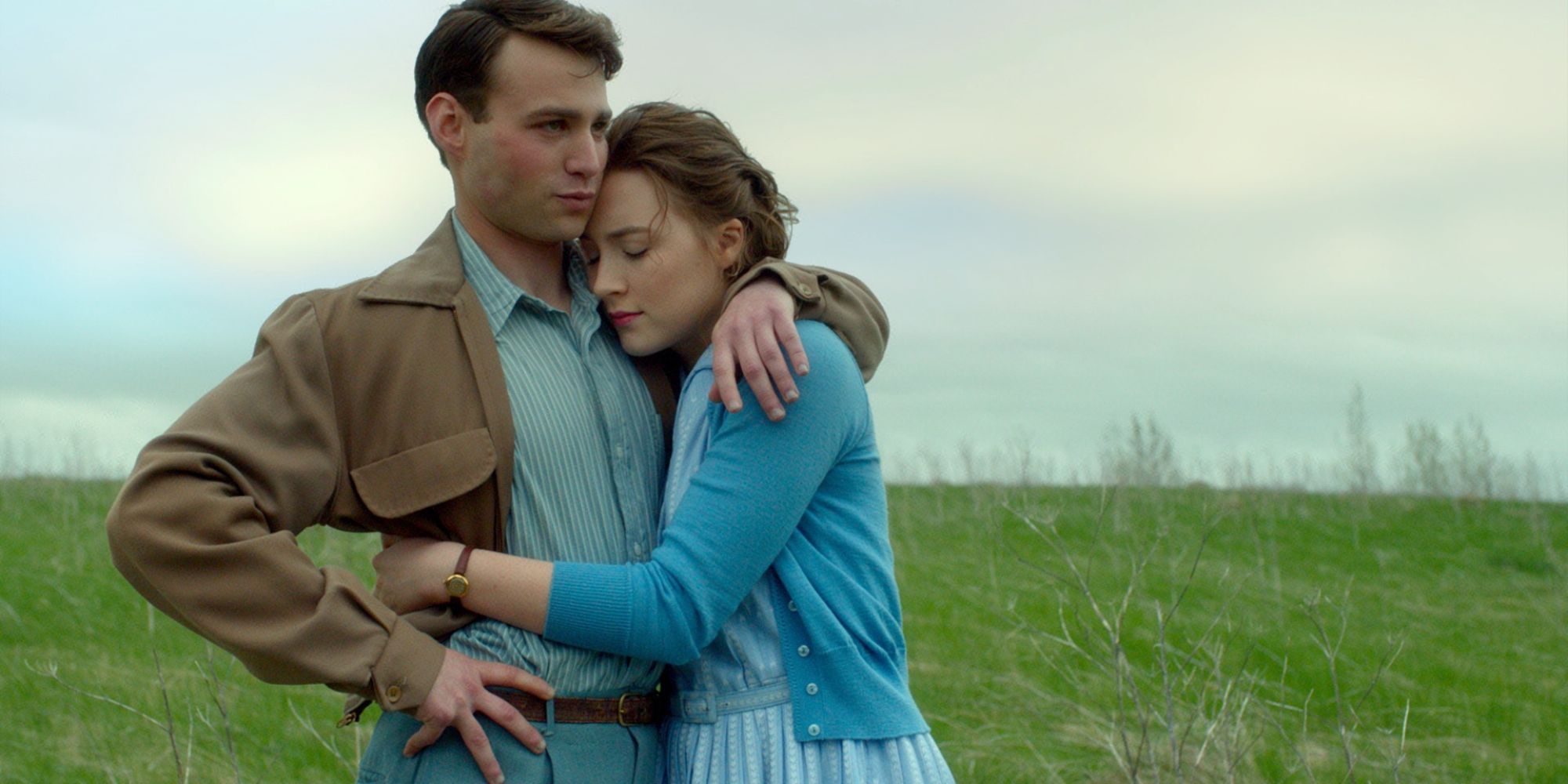 Based on Colm Tóibín's 2009 novel of the same name, Brooklyn revolves around Eilis Lacey (Saoirse Ronan), an immigrant from Ireland who moves to Brooklyn in the early 1950s in search of work. However, after establishing a life in Brooklyn, Eilis is eventually lured back to Enniscorthy, her hometown, and she must decide where she wants to build her future.
The audience is taken to a different time and place to expertly reproduce the emotional backdrop of Irish immigrants in this setting. Additionally, the viewer is completely drawn into Eilis' struggle and bewilderment thanks to Ronan's exquisite conveyance of her thoughts and feelings. Consequently, Ronan received an Academy Award nomination for her performance in addition to two more nods for the crew, including Best Motion Picture of the Year and Best Writing, Adapted Screenplay for Nick Hornby.
5

'Angela's Ashes' (1999)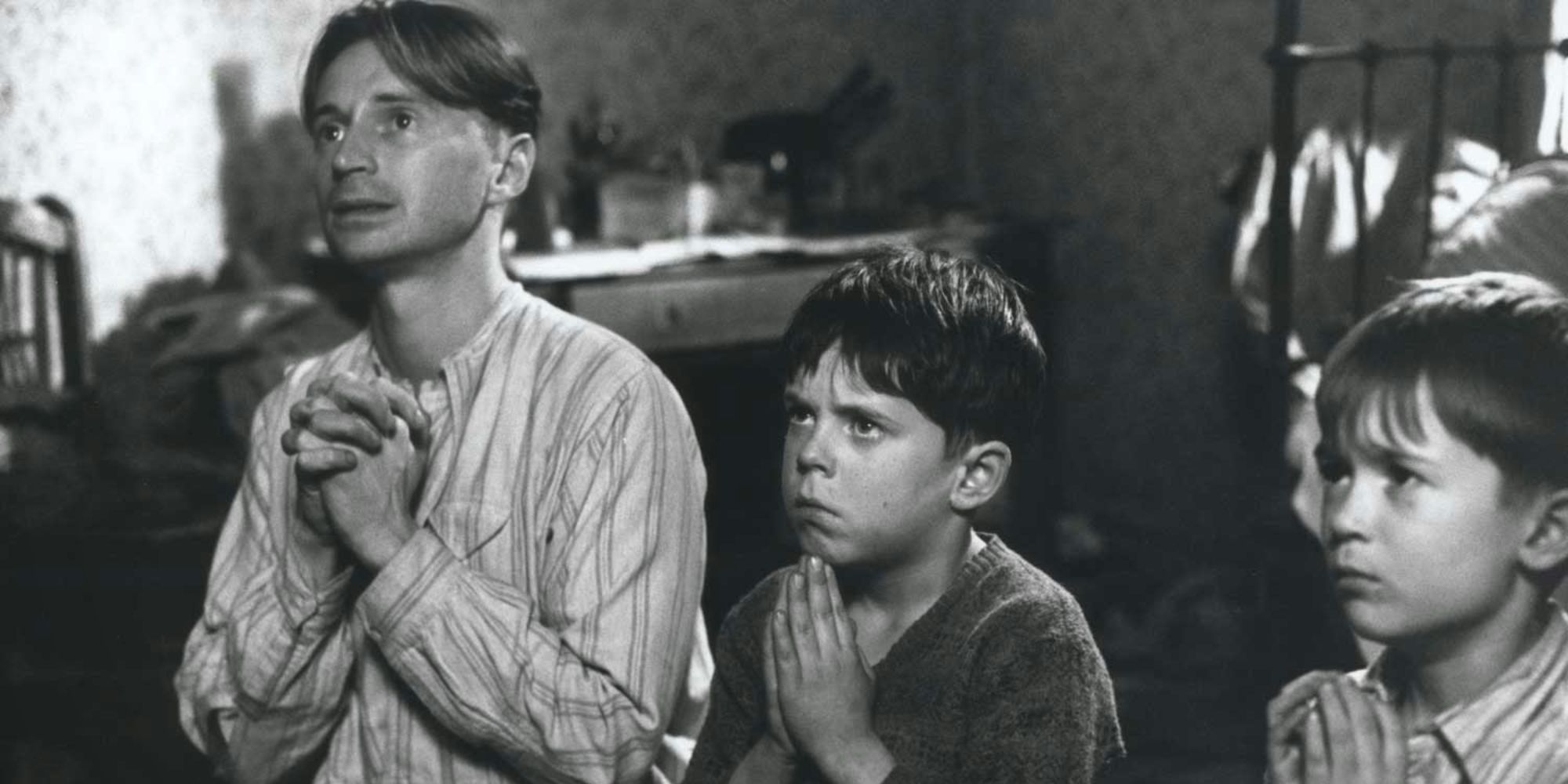 Based on the memoir of the same name by Frank McCourt, Angela's Ashes follows the hardships of young Frankie (Joe Breen) and his family as they struggle against all difficulties to leave the squalor that permeates the pre-war Limerick slums.
The family's struggle is made depressingly clear through the eyes of the young lead character, who occasionally finds joy in the dirtiest crevices of the depressing streets. Even though the movie is beautifully made and constantly engaging, it only received one Oscar nomination for Best Music, Original Score for John Williams.
RELATED: The 10 Best Short Films and Specials To Prepare You For Christmas
6

'Once' (2007)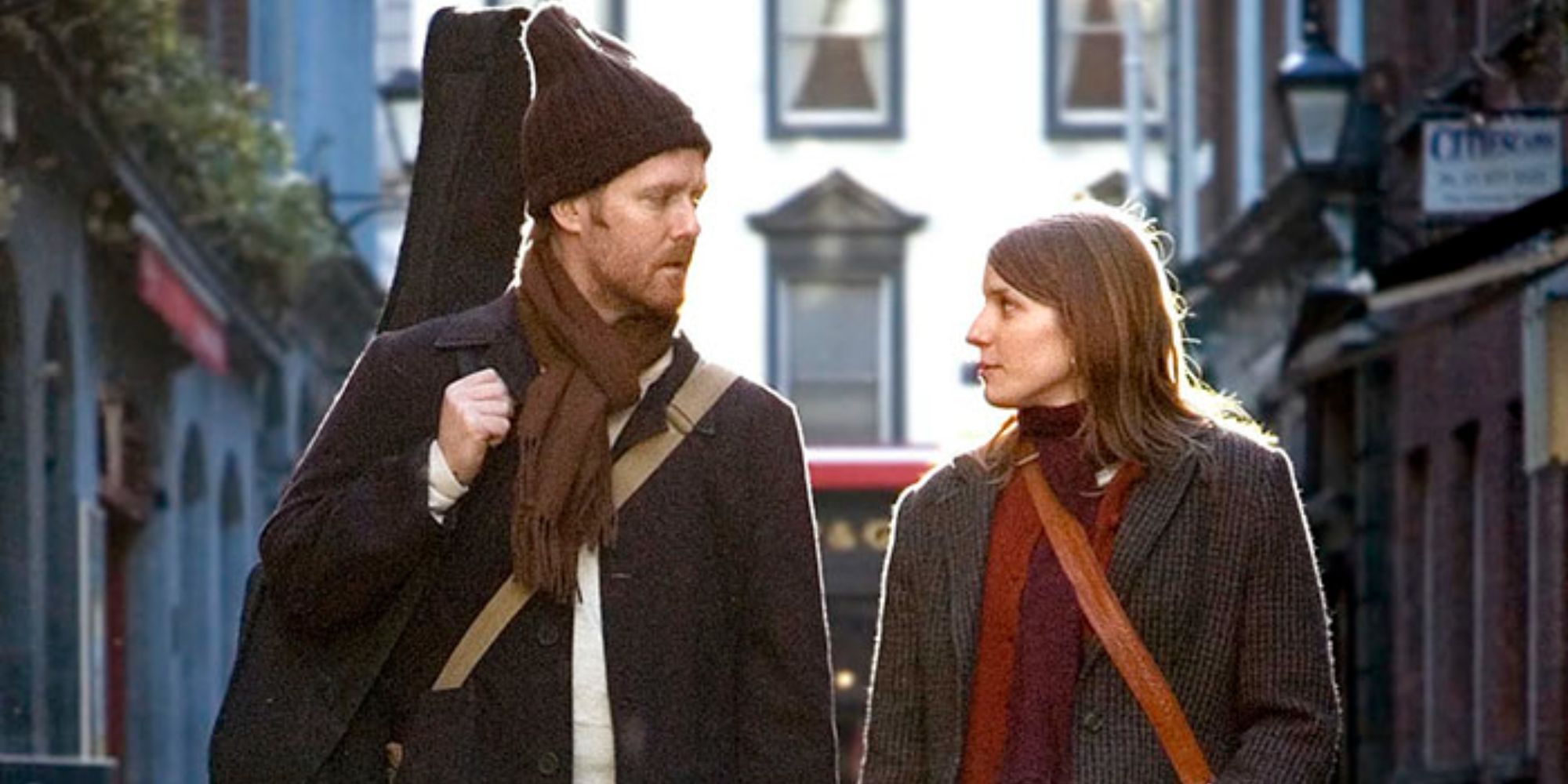 Once is an Irish romantic musical drama film that follows a vacuum repairman, played by Glen Hansard, a street musician with hopes of being discovered. One day, a Czech immigrant (Marketa Irglova), who makes a living by selling flowers, approaches him and reveals that she is also a budding musician. The two decide to work together, and the songs they write tell the tale of their developing romance.
The picture exquisitely captures the exceptional synergy and natural creativity of two individuals who find musical and personal harmony together. It's also a heartfelt ode to music, friendship, and the rewards of truthful labor. Since the soundtrack is the highlight of the movie, it was nominated for an Oscar for Best Achievement in Music Written for Motion Pictures, Original Song for the song "Falling Slowly."
7

'Michael Collins' (1996)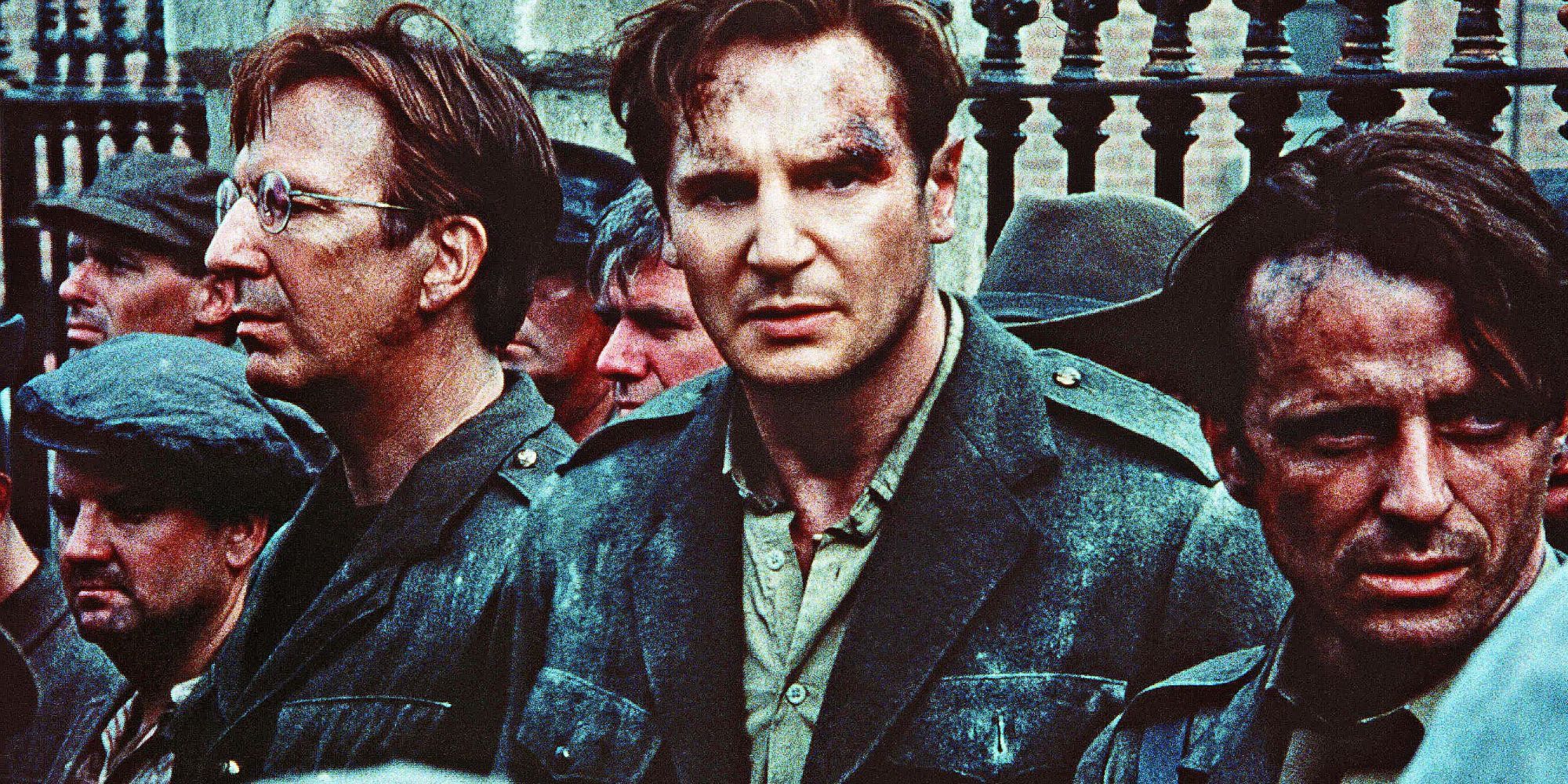 Michael Collins follows the titular character, played by Liam Neeson, an Irish politician and freedom fighter who played a key role in the early 20th-century Irish campaign for independence against Britain.
While the movie does change some historical facts, most of the modifications and compressions are really effective. Liam Neeson's passionate performance as Collins is Oscar-caliber despite the fact he didn't receive a nomination for his performance. However, instead, the film still earned two nominations for Best Cinematography and Best Music, Original Dramatic Score.
8

Belfast (2021)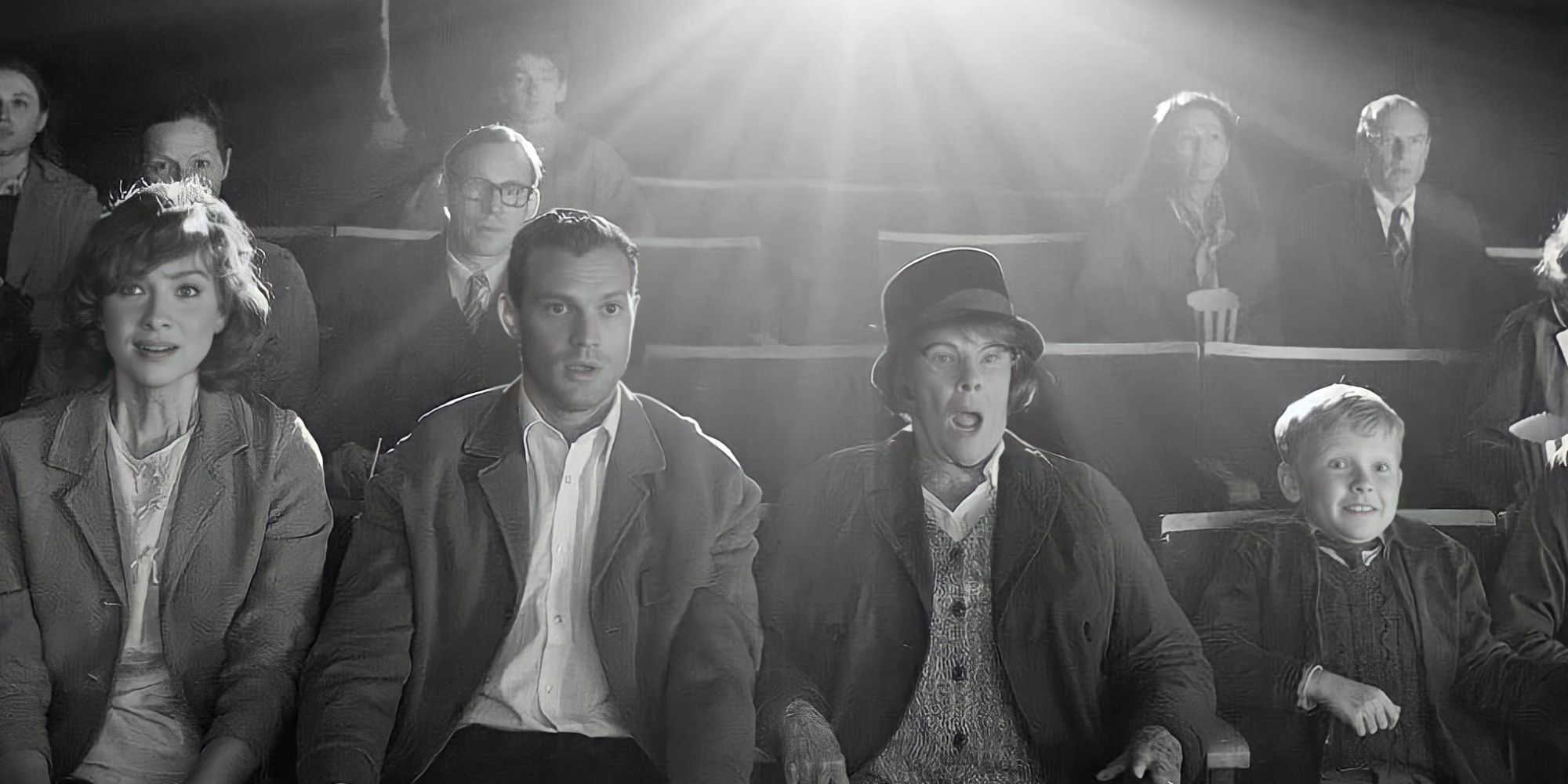 Belfast is a coming-of-age drama film, which director Kenneth Branagh has dubbed his "most personal," about a little boy named Buddy (Jude Hill) growing up in Belfast, Northern Ireland, at the start of The Troubles in 1969.
Belfast is a sympathetic homage to a childhood filled with passionate performances from its great ensemble cast. It is a film at its most enchanted and poignant. At the 94th Academy Awards, Belfast garnered seven nominations, including Best Picture, and won Best Original Screenplay for Branagh.
RELATED: 10 Best Semi-autobiographical Movies To Watch Before 'The Fabelmans'
9

'Song of the Sea' (2014)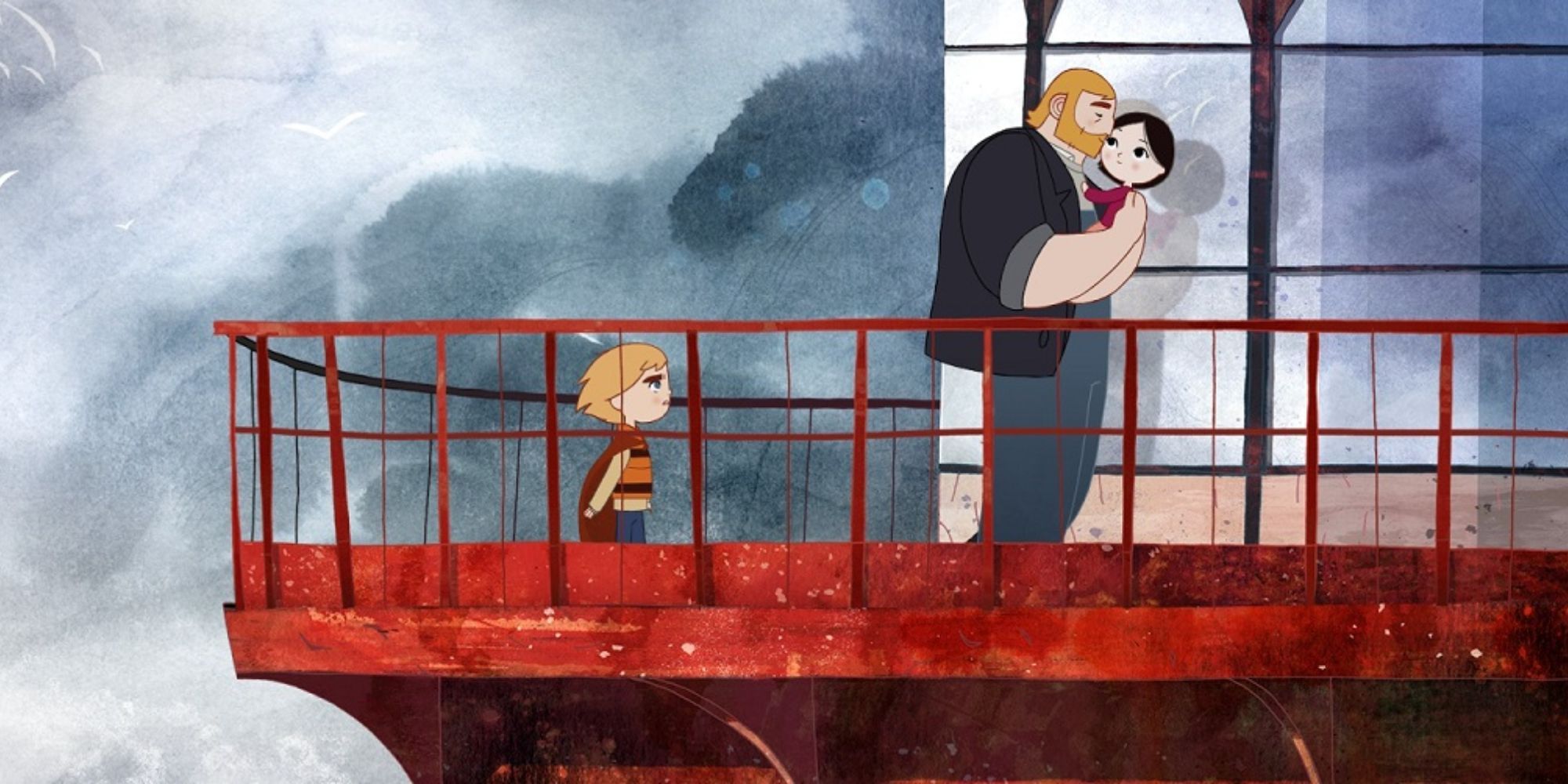 Song of the Sea is an animated fantasy film that comes after Tomm Moore's previous work, The Secret of Kells in 2009, and comes before 2020 Wolfwalkers as part of his "Irish Folklore Trilogy." The film tells the tale of 10-year-old Irish child Ben (David Rawle), who learns that his mute sister Saoirse—whom he accuses of being responsible for his mother's apparent death—is a selkie tasked with rescuing faerie beings from the Celtic goddess Macha.
The film, which is based on Irish folklore and drenched in mythological iconography, directly addresses loss and grief. Song of the Sea, despite featuring stunning visuals as well as powerful voice actors, only received a nomination in the Best Animated Feature Film of the Year category.
RELATED: From 'Song of the Sea' to 'Coco': 10 Best Animated Films of the 2010s
10

'Philomena' (2013)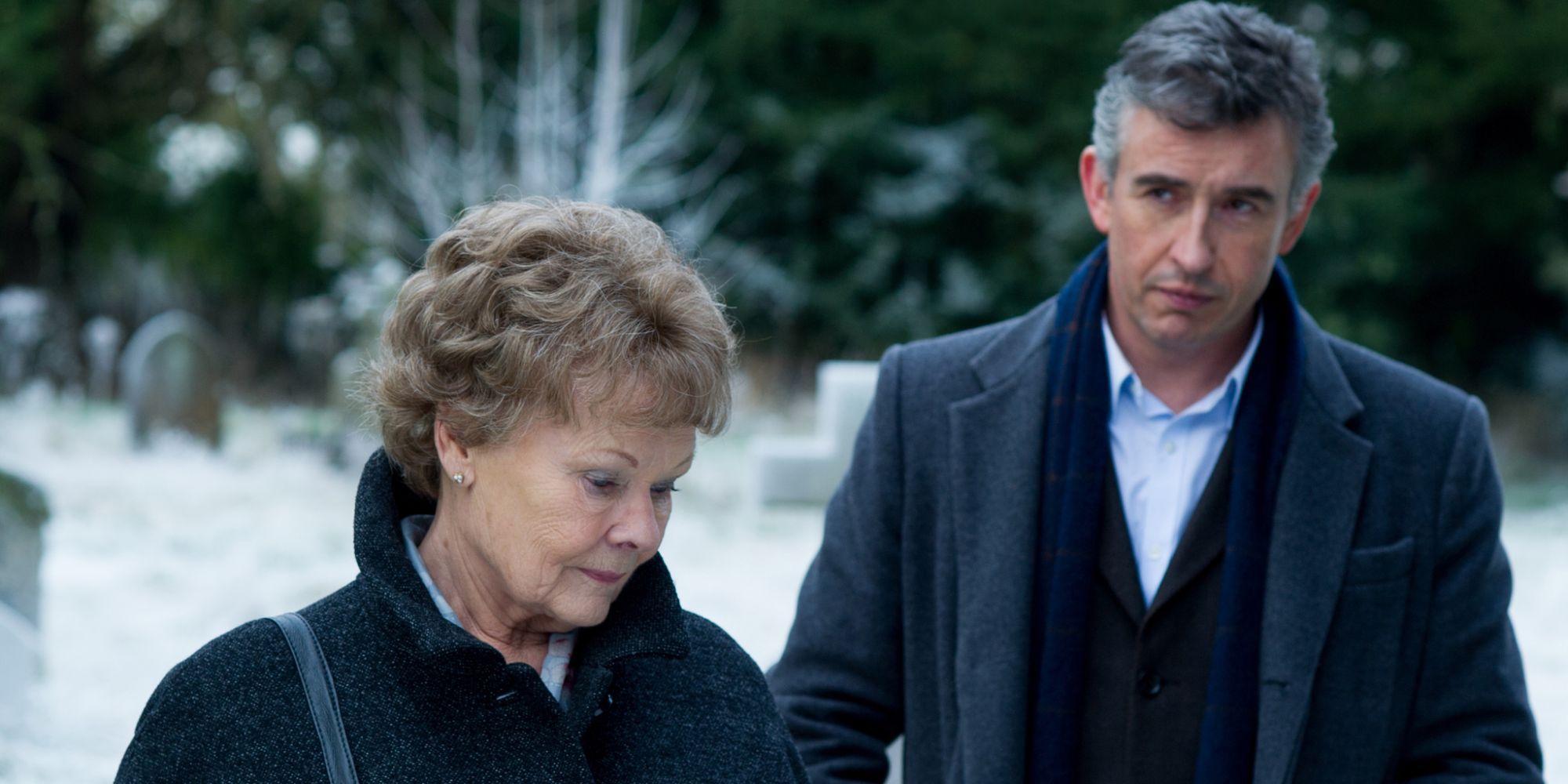 Based on journalist Martin Sixsmith's 2009 book The Lost Child of Philomena Lee and the real account of Philomena Lee's 50-year journey to find her son, Philomena recounts the tale of how the Sixsmith, played by Steve Coogan, assisted Phildi Dench) in her search for her son.
Surprisingly distressing at times, the movie avoids devolving into an overdone melodrama by carefully balancing Martin's skepticism with Philomena's faith in its characters. Also, Judi Dench gives an intensely moving and compelling performance which earned her an Oscar nomination, along with three others, including Best Motion Picture of the Year, Best Achievement in Music Written for Motion Pictures, Original Score, and Best Writing, Adapted Screenplay.
KEEP READING: 'Palm Springs' and 9 Other Must-See Time Loop Movies to Binge Over Groundhog Day